26 Jul
Activity News
"Press Conference for the Opening of the 2023 Taoyuan Landscape Art Festival - August 1 (Tuesday)"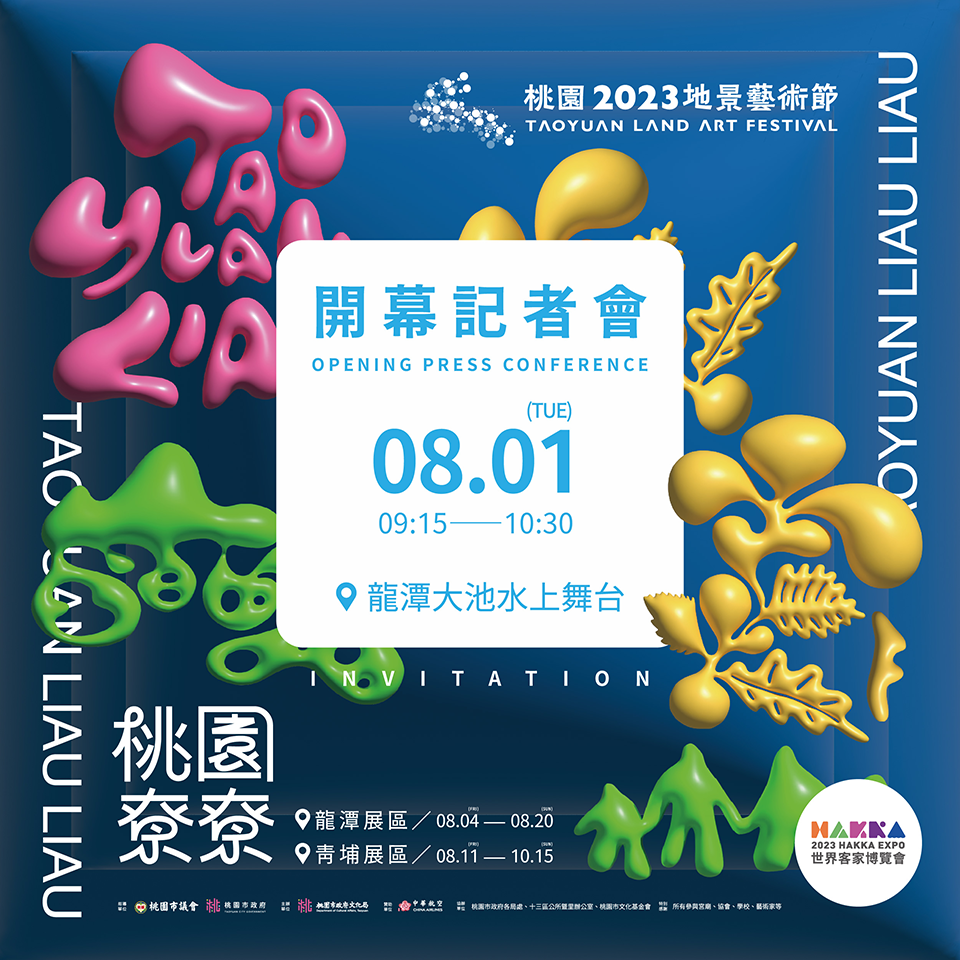 Date: August 1, 2023 (Tuesday)
Time: 09:15 AM - 10:30 AM
Venue: Longtan Dachi Water Stage
The 2023 Taoyuan Landscape Art Festival is set to kick off in August! This year, the festival is divided into two exhibition areas. The #Longtan Exhibition Area (August 4th - August 20th) will center around Longtan Dachi, the Old Street area, and Longtan Sports Park. The #Qingpu Exhibition Area (August 11th - October 15th) will coincide with the World Hakka Expo's Cultural Landscape Zone.
With the theme of "#Taoyuan Liao Liao," this landscape art festival has invited domestic and international artists, local groups, schools, and temples to present over 21 installation art pieces. In addition, there will be captivating performances, light shows, exhibitions, and forums.
Through local themes, community involvement, international and Taiwanese collaboration, as well as integration with Hakka culture, this festival aims to shape cultural resonance through the concept of "Liao culture." It encourages gatherings around Hakka culture and offers a platform for international and Hakka connections. Furthermore, technology will be combined with Hakka culture. Everyone is invited to experience #Taoyuan Liao Liao, regardless of where they are from in the world.