27 Sep
Creative Cycle: Better future of Taoyuan Land Art Festival
Creative Cycle: Better future of Taoyuan Land Art Festival
Forum Introduction:Since its first launch in 2013, the Taoyuan Land Art Festival has been followed by high interest both in Taiwan and abroad. In comparison with ordinary outdoor installation art exhibitions, the Festival pays more attention to the inclusiveness between local cultural contexts and artistic creations, thus creating a series of contemporary land art works that integrate natural scenery and land. SHIH Jui-Jen, host of this symposium and a senior curator, will hold dialogues and discussions with artists participating in this year's festival, including YU Wen-Fu, LEE Kuei-Chih, HSU Min-Sheng, Kaling DIWAY and LAU Tiat-An, in which they will share different opinions and conduct in-depth exchanges in the hope to highlight the important value and function of the engagement of arts in the society as well as to leave important cultural memories and prospects for nurturing the land art cycle in the future.
Date:2020/09/27-
Date:Sunday, September 27, 2020
14:00-16:00
Location:National Central University 107 (24.969446, 121.195207)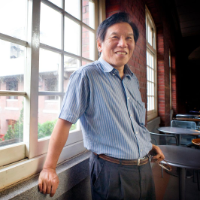 石瑞仁 SHIH Jui-Jen
Director, Chiayi Cultural and Creative Industries Park
SHIH Jui-Jen is currently the artistic director for the Chiayi Cultural and Creative Industries Park and Newglory Cultural Creative Co. Ltd. He used to be the chief of Exhibition Department in the Taipei Fine Arts Museum, where he successfully persuaded the museum to add an "avant-garde and experimental space" in the museum for exhibitions of avant-garde, new media and mixed media installations, and the director of Kuan Du Museum of Fine Arts. While serving as the director of the Museum of Contemporary Art Taipei between 2008 and 2016, he excelled in integrating all kinds of resources to maximize the artistic energy of the museum.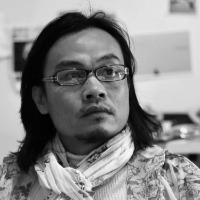 游文富
YU Wen-Fu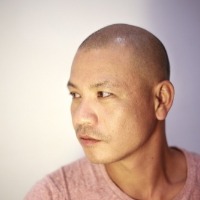 李蕢至
LEE Kuei-Chih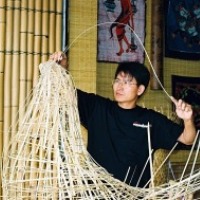 徐暋盛
HSU Min-Sheng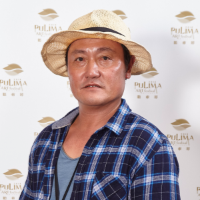 陳勇昌
Kaling DIWAY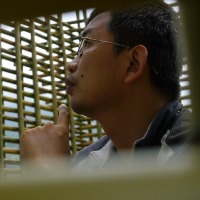 劉哲安
LAU Tiat-An
Registration Information:
1. How to apply: Online registration or waiting for available seats at the scene
2. Website: https://www.accupass.com/event/2007140647324806882480
3. For more information, please contect with Ms. Yin knify@bluedragon.com.tw
Notice:
1. Register online until all available seats are filled.
2. No food and drinks shall be allowed in the venue except for drinking water.
3. Please refrain from speaking loudly, making noise, smoking, bringing food and drinks, chewing gums or littering in the venue. Please abide by relevant regulations of the venue and follow the staff's instructions to keep the venue clean.
4. Please bring your own bottles and sufficient drinking water to save the resources on the earth.
5. The age advice is 12 years of age and above.
6. For more information, please contact Ms. Yin at knify@bluedragon.com.tw