26 Sep
Creative Culture: Public Art that Changes Our Landscape
Creative Culture: Public Art that Changes Our Landscape
Forum Introduction:Public art links up the art and the space, and then further connects people by using the space as a vehicle so that it becomes a part of people's life. Hosted by Professor TSENG Kuang Tsung of the Department of Architecture of Chung Yuan Christian University, this symposium invites experts and scholars, such as CHANG Hwei-Lan, Ray S. C. CHU and YEN Ming-hung to discuss the introduction of landscape public art in recent years in creating highlights by means of joint creation and creative forms as well as in creating atmosphere and talking subjects to attract people, who thus deem public art as the extension of creative culture.
Date:2020/09/26-
Date:Saturday, September 26, 2020
14:00-16:00
Location:National Central University 107 (24.969446, 121.195207)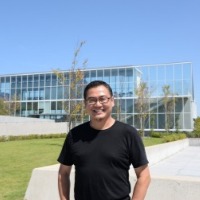 曾光宗 TSENG Kuang-Tsung
Professor, Department of Architecture, CYCU
Professor TSENG Kuang Tsung holds a PhD degree in Engineering from Tokyo University and is currently teaching in the Department of Architecture of Chung Yuan Christian University. He is also a member of the Deliberation Commission for Housing Affairs in the Ministry of Internal Affairs, member of the Urban Planning Committee of the Taipei City Government, and the chairman of the Architecture Education Committee of the Taiwan Architecture Society. He used to serve as the chairman of the Department of Architecture of Chung Yuan Christian University and head of the Architecture Reform Society. He has been dedicated to the reform and practice of architecture education, practice and popularization of architecture plan research, building of environmental landscape, and exploration and actions of professional reforms in architecture. His research interests include: architecture planning and design, planning and research of education facilities, research and design of environmental behaviors, contemporary architecture and thinking in Japan, and building of environmental landscape. In recent years, he has been active in promoting professional seminars and discourses on Japanese architecture, aiming to convert relevant architecture knowledge into a part of civic literacy among the general public.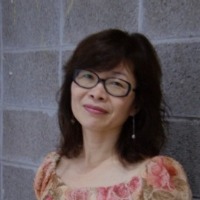 張惠蘭
CHANG Hwei-Lan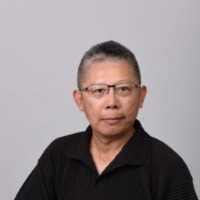 褚瑞基
Ray S. C. CHU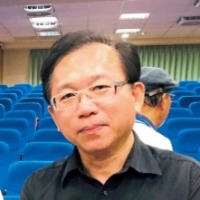 顏名宏
YEN Ming-Hung
Registration Information:
1. How to apply: Online registration or waiting for available seats at the scene
2. Website: https://www.accupass.com/event/2007140647324806882480
3. For more information, please contect with Ms. Yin knify@bluedragon.com.tw
Notice:
1. Register online until all available seats are filled.
2. No food and drinks shall be allowed in the venue except for drinking water.
3. Please refrain from speaking loudly, making noise, smoking, bringing food and drinks, chewing gums or littering in the venue. Please abide by relevant regulations of the venue and follow the staff's instructions to keep the venue clean.
4. Please bring your own bottles and sufficient drinking water to save the resources on the earth.
5. The age advice is 12 years of age and above.
6. For more information, please contact Ms. Yin at knify@bluedragon.com.tw