20 Sep
Creative Material: Learning from Bamboo-Sustainable Building
Creative Material: Learning from Bamboo-Sustainable Building
Forum Introduction:Taoyuan City features the characteristics of the integration of both the old and new as well as the joint-prosperity of the urban and rural areas, where you can trace the changes from rural villages to urban communities. The second symposium, in line with the curatorial concept of "creative cities," is hosted by KAN MingYuan, Director-general of the Taiwan Bamboo Society, and invites Professor HSU Pei-Hsien of Graduate Institute of Architecture of National Chiao Tung University and Artist Nogdup (aka EUROBA) to explore, from the perspective of the urban future, natural landscapes and circular economy, the ways to build up the interactive relations of such natural materials as bamboo with urban-rural design, land, and architecture and to further demonstrate the heritage and innovation of bamboo art.
Date:2020/09/20-
Date:Sunday, September 20, 2020
14:00-16:00
Location:National Central University 107 (24.969446, 121.195207)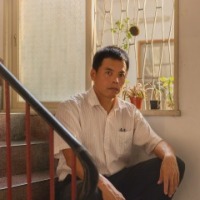 甘銘源 KAN, Ming-Yuan
President,Taiwan Bamboo Society
KAN MingYuan, born in 1967, graduated from the Department of Architecture of Chung Yuan Christian University in 1990. He worked in the Atelier Zo Group from 1991 to 1997, honing his skills in architecture and landscape design in Yilan. In 2000, he co-founded the D.Z. Architects & Associates with Architect LI Lu-Chih in Yilan, which then moved to Yulin in 2008. Since 2004, he has been teaching as an adjunct lecturer at the architecture departments in several universities, including Chung Yuan Christian University, National United University, Tunghai University, and National Chiao Tung University. Architect KAN MingYuan has been practicing green architecture since the founding of his office and dedicated to environmentally-friendly designs and pursuing the harmony and co-existence between human beings and the environment. In recent years, he has been active in promoting bamboo constructions and has designed several cases to explore the possibilities of various materials in construction.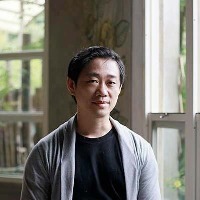 歐舟
Euroba
Registration Information:
1. How to apply: Online registration or waiting for available seats at the scene
2. Website: https://www.accupass.com/event/2007140647324806882480
3. For more information, please contect with Ms. Yin knify@bluedragon.com.tw
Notice:
1. Register online until all available seats are filled.
2. No food and drinks shall be allowed in the venue except for drinking water.
3. Please refrain from speaking loudly, making noise, smoking, bringing food and drinks, chewing gums or littering in the venue. Please abide by relevant regulations of the venue and follow the staff's instructions to keep the venue clean.
4. Please bring your own bottles and sufficient drinking water to save the resources on the earth.
5. The age advice is 12 years of age and above.
6. For more information, please contact Ms. Yin at knify@bluedragon.com.tw