Tao Cube
A city is a congregation of memories. Like a piece of sponge, it absorbs all the things and emotions happened within the city to shape its cultural appearances and memories. Through such congregation, it is hoped to maximize the grassroots power in Taoyuan, make every individual to re-recognize their existence in the community, and thus establish new identity with the land.
This work selects signature landscapes in Taoyuan and creates the depth of foregrounds and backgrounds with layers of translucent material to showcase the local sceneries with the variation of lights. The cubic structure resembles an imperial jade seal, showing different views at four sides and thus presenting a panorama perspective of the Taoyuan landscapes.
Material:Acrylic
Dimensions:L3✕W3✕H3.5m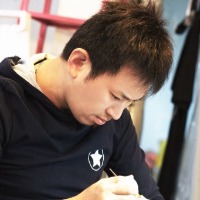 陳文泰
CHEN Taylor
Since delving into the world of papers, Taylor CHEN has been dedicated to the paper arts for decades. He is known for making paper models and has been invited to create for many famous movies. As an internationally-renown paper arts master, his works even amaze a sculpture mater in Hollywood, who has invited Taylor to visit his studio in Los Angeles for exchanges.