Tiny Sound Greenhouse
Architecture is a discipline inseparable from the ecological environment. Landscapes often subtly reveal information that is not yet observed and conveyed. A lot of information in the eco-system communicates with each other in a way that is imperceptible to human bodies, including the connection between organism and architecture. This work aims to explore the ignored information in landscapes, such as geology, hydrology, vegetation and the texture of earth surface, to re-think of the connection and operation among architecture, vegetation and eco-system.

"Tiny Sound Greenhouse" starts with a small-scale discussion of the vegetation's micro-world and extends to a large-scale research of the relations between architecture and vegetation as well as architecture as an artificial eco-system. Moreover, it also explores the hidden biological information through workshops with acoustic artists and ecological botanists.
Material:Greenhouse net, PP plate sheet, Steel
Dimensions:L9m x W9m x H3.5m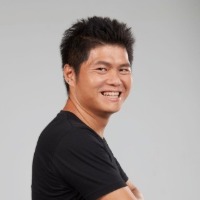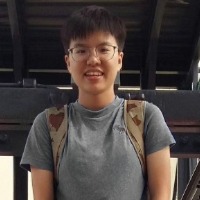 陳宣誠+陳羿君 × 共感地景創作
CHEN Hsuan-Cheng + CHEN Yi-Jyun x ArchiBlur Lab
臺灣 Taiwan
ArchiBlur Lab was founded in 2015 with an aim to explore the relations of "collective senses" between bodies and landscapes with the building of architecture. Through repeated involvement and practice of human bodies, we create a possibility of difference, which allows relations among things, transformation of materials, arrangement of joints, and shift of bodies' subjective positions to formulate another way of observation and another scale for laying bodies, and eventually carry out and form the "collective senses" between the materials' texture and the construction power to look for a new starting point for architecture. Its major projects include: the Urban Archipelago Project, Collectivism -- 2016 Taipei Biennial and 2017 Sharjah Biennial, Threshold of Being in the Palestinian Museum, 2020 Madou Sugar Industry Art Triennial, and Collective Negative Space Village in C-Lab.